Father's Day Series featuring our Sales Manager, Geoff Barnhouse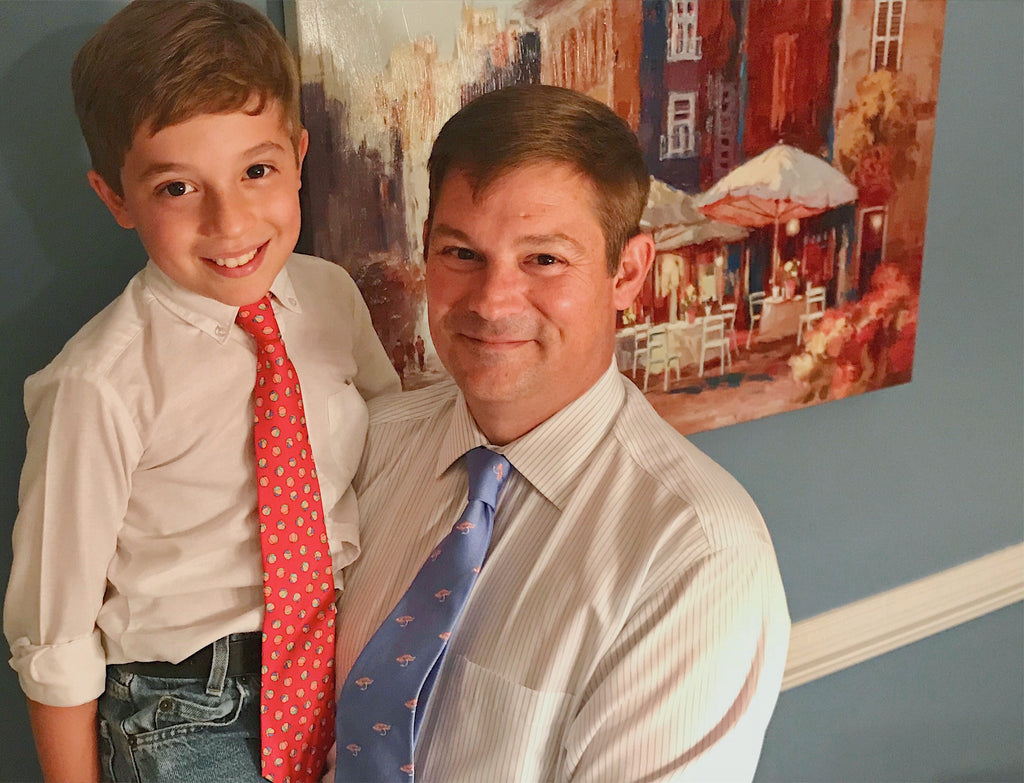 In honor of Father's Day, we're featuring one of our father's here at Peter-Blair Accessories, Sales Manager and father of two, Geoff Barnhouse.

Several years ago, Geoff was introduced to Peter-Blair Accessories by a friend and has been a fan ever since. You can find Geoff sporting Peter-Blair Accessories to almost all formal functions, occasionally to work, or whenever he just wants to set himself apart from the crowd. Through the years, he's become an avid supporter of the more classic look: nice shirt, sport coat, and a pocket square. "It's a look that can be very versatile, casual or semi-formal, while still allowing your personal style to show through."

When he's not working, Geoff tokens himself as the "King of the Carpool". His 12-year-old daughter dances competitively, six days a week. When he isn't at the dance studio, you'll probably find him cheering on his 10-year-old son from the sidelines of a clean cut, soccer field. On his off weekends, he and his family are huge supporters of being outdoors. Whether it's camping or relaxing next to a body of water, you bet you could find the Barnhouse family exploring outside of their house.

"Being a dad requires a lot of laughter, and the occasional drink or two." This quote can give you an idea of why Geoff's favorite tie is the Whisk Key tie - big fan of puns and whiskey. Many of the Peter-Blair Accessories' classic woven ties & bow ties follow as a close second for him.