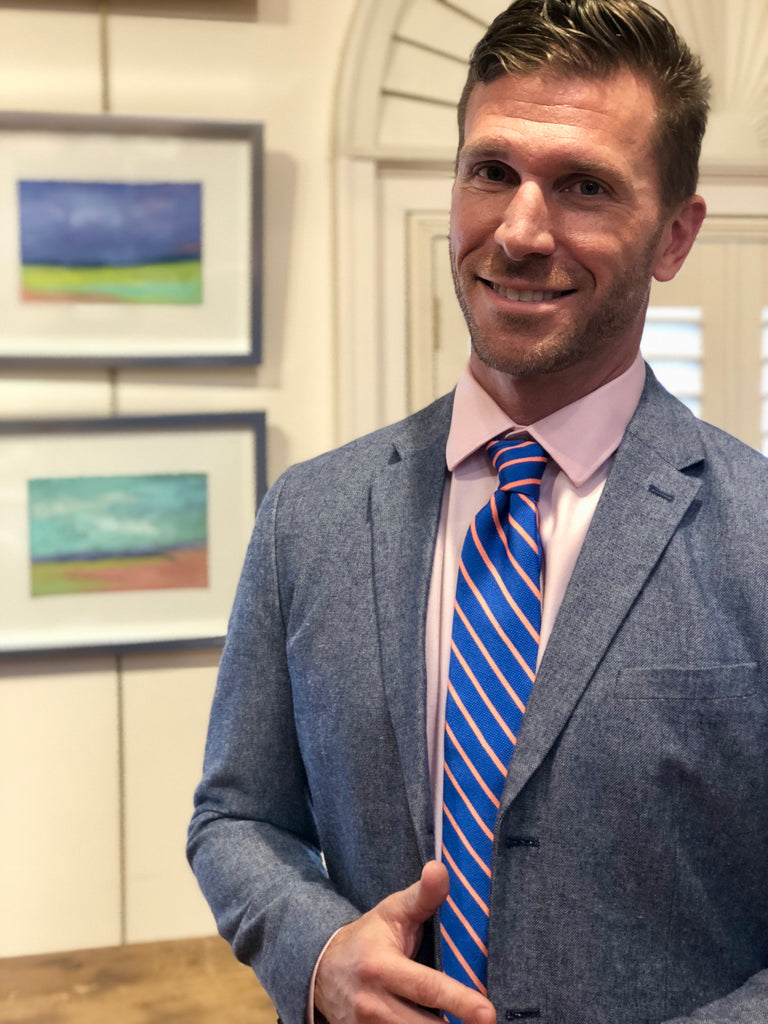 Meet, Nathan Lukeson, relationship manager with Reliable Payments. Nathan is constantly meeting with potential clients and knows how important a first impression can be. "Looking good is very important to me. The more professional and put together I look, the better my chances of closing the sale." We couldn't agree more, Nathan! 

Nathan chose The Hartfield – Woven Regular tie because of its bold colors. The electric blue commands attention and the pop of orange is an interesting contrast.

When Nathan isn't working he is an avid cycler, competing with Full Spectrum Racing in Richmond, Virginia. He also enjoys exploring the city with his five year old daughter, Carson.

Thanks for continuing to support Peter Blair Accessories, and for taking us with you throughout your day!