Father's Day Series featuring, James Ashby IV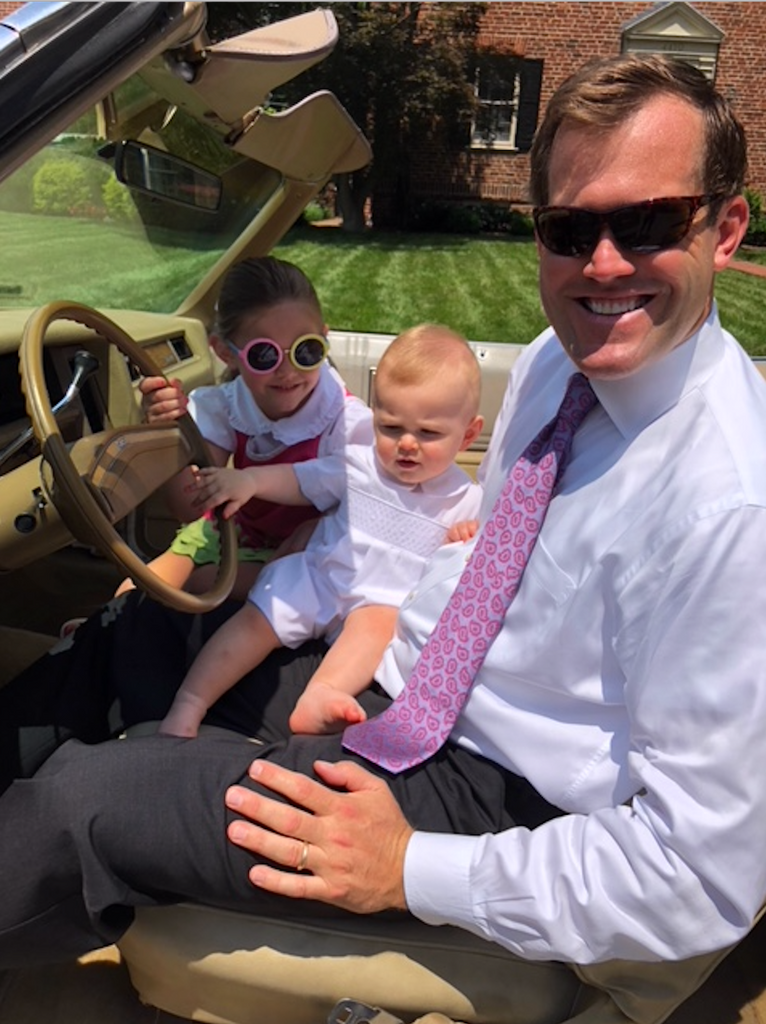 For every family, a father is not only a figure but an example and often seen as the protector of the household. Over the weekend, we sat down with James Ashby IV, Senior Vice President at Cushman & Wakefield | Thalhimer, father of two, and friend of Peter Blair Accessories to talk about his experience being a parent.

James has two children: Lucy, 5 years old, and James V, who continues the lineage of the family name at only 10 months old. Although young, Ashby is teaching his daughter how to be active in such a technologically based world. They spend most of their time outdoors playing soccer, tossing around the lacrosse ball, or taking Lucy out for a ride in the convertible for her favorite treat - a Slurpee. You might find them on a playground in their neighborhood too. Since his children are still young, James is instilling new family traditions: reading bedtime stories and Saturday morning breakfast at Westwood Pharmacy. His son, James V, is slowly joining in on these traditions and has mastered the art of crawling (almost walking). Ashby tokens his 10-month-old as their "very own interior demolition crew" (ha!).

James has been a fan of Peter Blair Accessories for quite some time now. "Dick has done a phenomenal job over the many years creating ties that stand out and that people enjoy wearing. I've never not received a compliment on a tie from Peter Blair." You can find Ashby sporting our ties to work, parties, weddings, and holiday gatherings. Don't be surprised if you catch him in the Chick Magnet tie - that's his go-to pick every time! Happy Father's day to you, James!